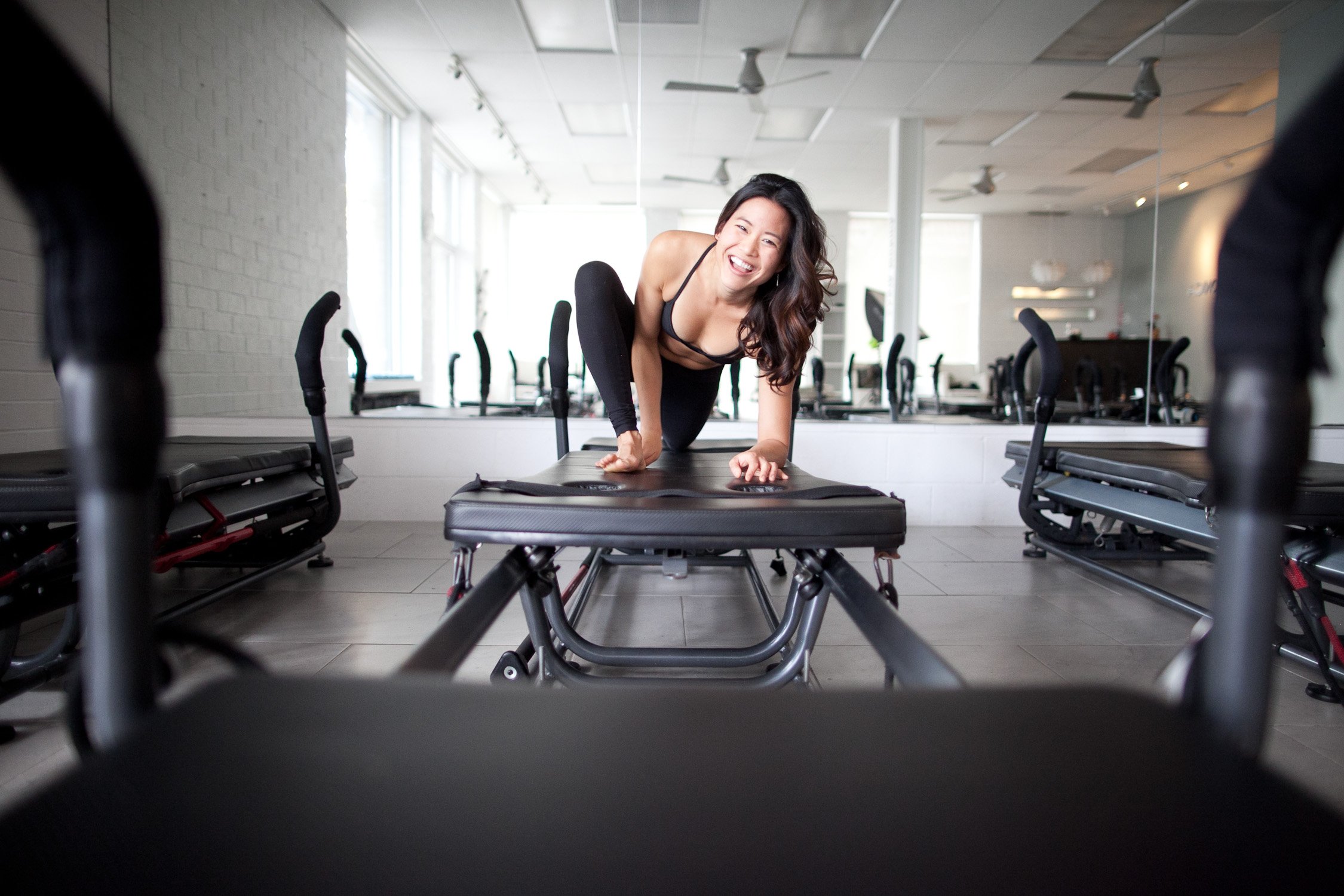 • Introduction to Slow Resistance Training (SRT)
• Anatomy of the XFormer
• Learning effective sequencing
• Creating different routines for different skill levels
• Understanding proper form and alignment
• How to cue movement in a clear and concise manner
• Applying theory to practical teaching exercises
This 3-day program is led by celebrity trainer, Piper Michelle, at the CORE MVMT studio located at 2349 Market Street. In just one fun weekend, attendees will learn the science and philosophy behind Slow Resistance Training (Pilates), create their own routines, and practice their teaching skills.
The Summer session will be held July 8th through the 10th, on the following schedule:
Friday January 20th from 4:00pm to 7:30pm

Saturday January 21st from 12:00pm to 7:30pm

Sunday January 22nd from 12:00pm to 7:30pm
There will be breaks for snacks and meals, which you can bring to the studio or enjoy an off-site meal at one of the great nearby restaurants. Please wear comfortable clothing and bring a water bottle!
Some trainees may require additional one-on-one training with Lisa. Availability is flexible and can be scheduled directly with her.
Spots are limited! If you would like to enroll in our program, please email lisa@thecoremvmt.com.
A former contestant and fan-favorite on the show, Survivor, Piper is a total badass with a positive demeanor and a passion for Slow Resistance Training. She has not only been a trainer for athletes and celebrities, but has trained hundreds of Pilates enthusiasts turned instructors. She has trained clients and instructors in the US, Europe, Africa, Asia, and Australia. She is notorious in the Pilates community as the gold-standard for effective instructor training.
The cost of the weekend training program with Piper, plus 1-on-1 training sessions with Lisa is $1500. Scholarships, payment plans, and partial trades are available for anyone who may require financial assistance.